Manufacture of Lab and industrial chemical materials
Jul 23, 2013 Back to--> home | Products ( Carton Plast | Soybean Oil )
Producer of pure Copper Nitrate
Minar trading co. is able to produce more than 180 different mineral and industrial chemical materials with high quality; We are able to work with you in any quantity and qualities.
Able to produce chemicals with different packages, qualities, as your desire and send all around the world. you just need to contact us and get any information you need.
Manufacture of
pure Copper Nitrate
99.5 % purity in any quantity for world consumption. for analyses click
COPPER NITRATE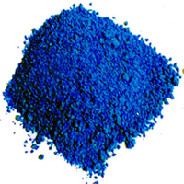 For more information please don't hesitate and contact us ...
---
About Copper
Copper in nature can be found as pure copper, copper sulfide, oxide or sulfide minerals such as chalcopyrite and so on. The grade of copper is more than 92 %, if it is massey other wise is about 1 - 1.5 %.
---
Copper components
1) Copper Nitrate : with the formula of Cu(NO3)2 * 3H2O we can obtain copper nitrate by dissolution of copper carbonate in nitric acid. and it is used in ceramic construction, fire, photography industries and so on
2) Copper acetate : with the formula of Cu(CH3COO)2 Copper acetate as an antifungal agent is used in solution of 1 kg in 500 liters of water. the result reaction of acetic acid on copper, copper oxide, copper carbonate and copper sulfate is Copper acetate. In addition the copper acetate can be used as a catalyst
3) Copper sulfate : with the formula of CuSO4 Most of industries need Copper nitrate, and here are some of them which frequently use this chemical. Production of Bordeaux and Burgundy, controlling fungal diseases, compensate the shortage of copper in the soil and destroy the worms and snails, especially worms in sheep liver.
4) Copper oxide : with the formula of CuO Copper oxide obtains by electricity reaction of Copper or bases with Copper sulfate. It's used as an antifungal agent, covering the seeds, also as a pigment in glass and porcelain industries, in addition this material is used to prevent paintings from being dirty.
5) Copper chloride : with the formula of CuCl2 / CuCl Copper chloride obtains by the dissolution of Copper oxide with hydrochloric acid or chlorine. The main application of copper chloride is in the petroleum industry for oil sweetening, and decomposition catalysts in chemical processes ...
---
For more information please don't hesitate and contact us ...