Manufacture of Lab and industrial chemical materials
Jul 23, 2013 Back to--> home | Products ( Carton Plast | Soybean Oil )
Producer of supra-pure Potassium nitrate
Minar trading co. is able to produce more than 180 different mineral and industrial chemical materials with high quality; We are able to work with you in any quantity and qualities.
Able to produce chemicals with different packages, qualities, as your desire and send all around the world. you just need to contact us and get any information you need.
Manufacture of
supra-pure Potassium Nitrate
99.99 - 100 % purity in any quantity for world consumption. for analyses click
pure POTASSIUM NITRATE
|
supra-pure POTASSIUM NITRATE
Potassium nitrate can be used in many industrial fields such as ceramics, military industries and so on. A summary of these is listed below.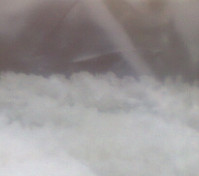 For more information please don't hesitate and contact us ...
---
Some information about Potassium Nitrate
Potash is used in various industries, but the most important usage is as a fertilizer in agricultural industry. Other non-agricultural uses in industries such as the production of soap and detergents, chemical paints and pharmaceuticals, ceramics and food industry, preparing drilling mud and etc.
Most of potassium salts are very important and they are bromide, carbonate, chlorate, chloride, chromium, cyanide, dichromate, hydroxide, iodide, nitrate, and potassium sulfate.
---
Agriculture
Potassium is one of nutritional elements of plant and animal organisms. 95 % of Potassium consumption allocated for fertilizers and less than 10 percent of potassium usage is for chemical materials.
Potassium controls activity or inactivity of enzymes, efficient use of water, photosynthesis and transport of sugars, production in high-energy starch compounds necessary for plant growth, resistance to disease and drought-induced effects, taste and smell of fruits and vegetables of plants.
---
Pharmaceuticals
potassium nitrate is used as a food preservative, especially for meat products. Dilute solution of potassium nitrate is used as a diuretic agent.
In cases Potassium salts can be prescribed orally or intravenously to the patients because of low potassium rate, also Potassium solution is used during pregnancy. potassium chloride ( Sylvite ) is used for patients who are suffering from diabetes.
---
For more information please don't hesitate and contact us ...